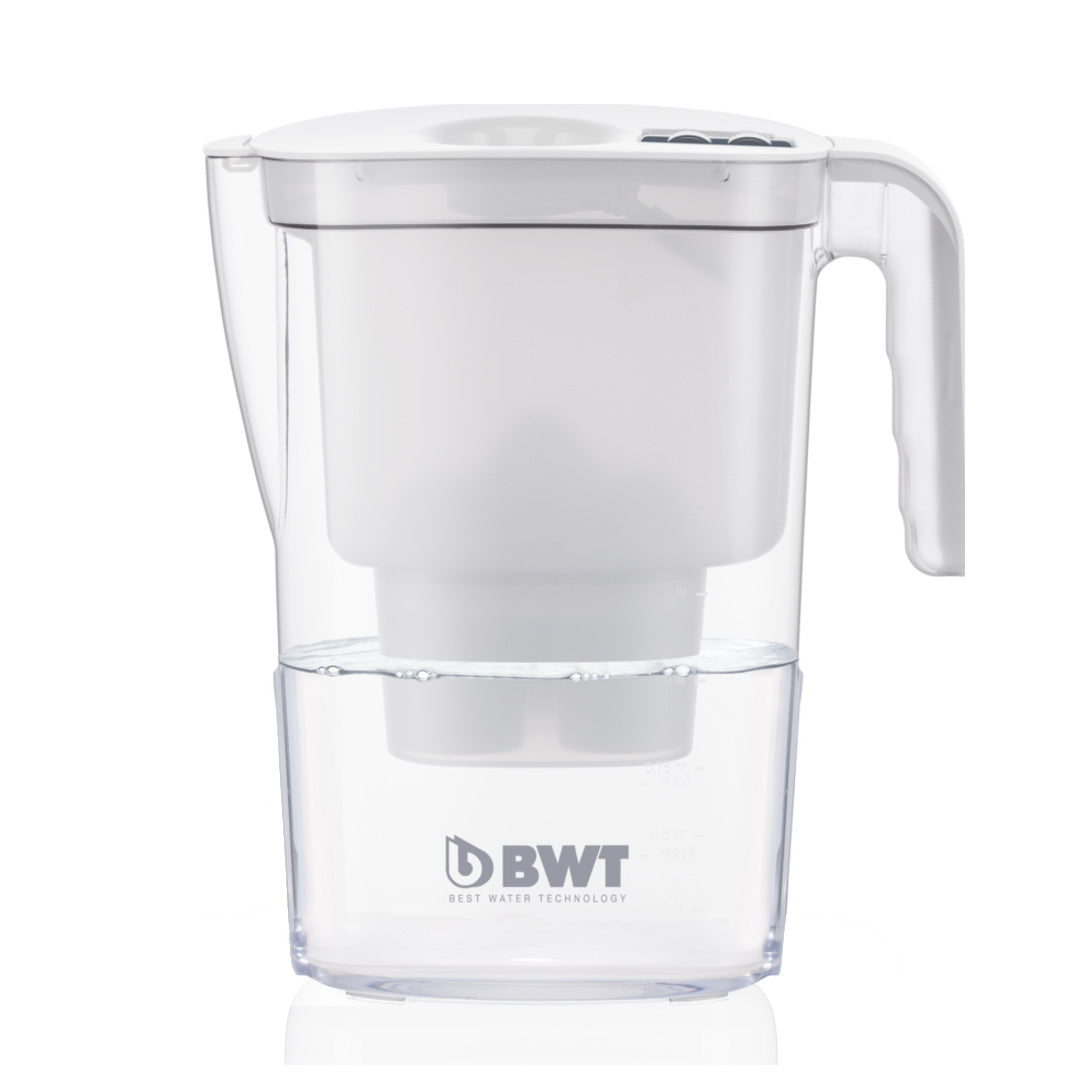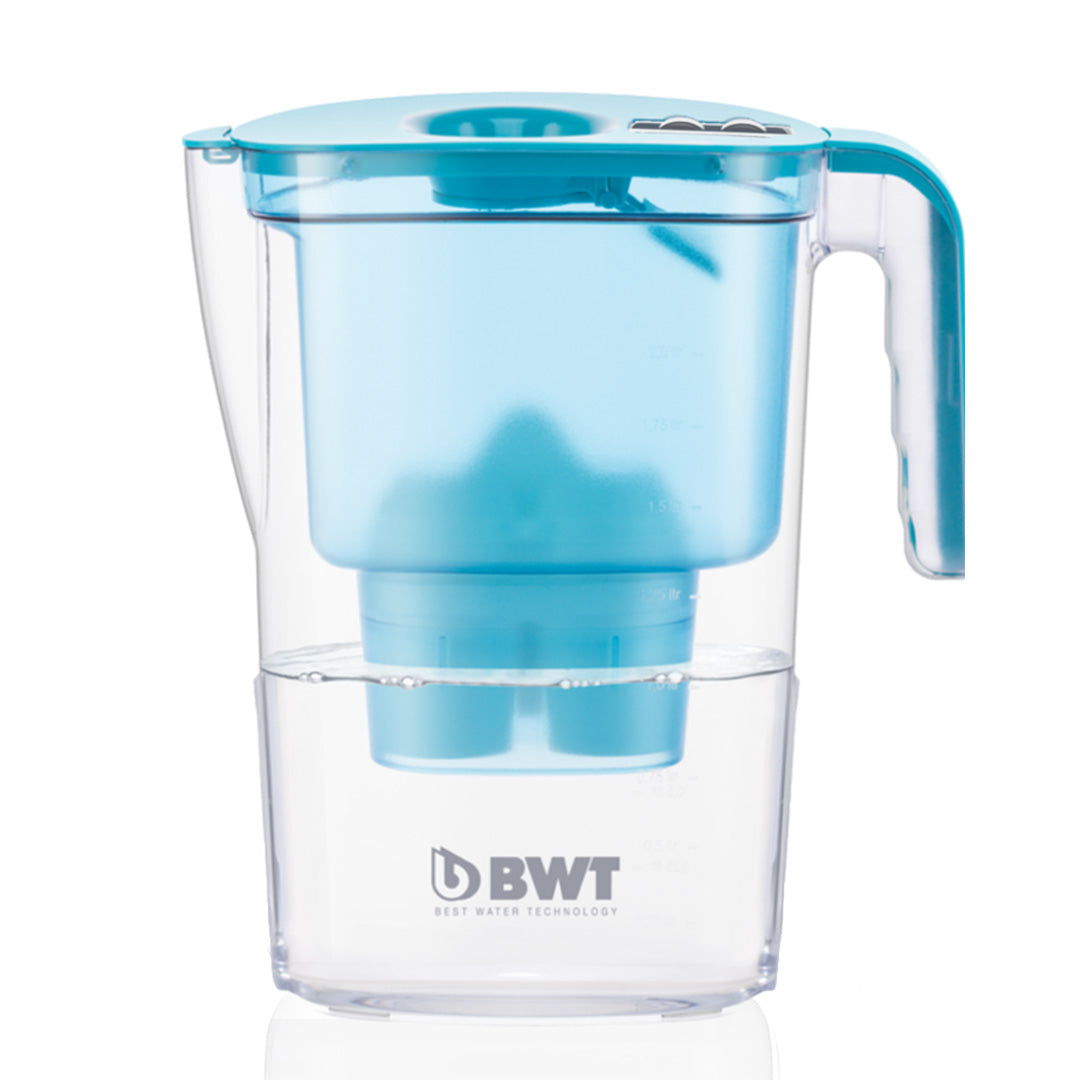 Ideal for your home espresso/coffee machine which is manual fill and requires filtered water to ensure longevity and prevent any issues with the machine.
The BWT Water Filter Jug Vida 2.6L impresses with its simple and straightforward design. The lid features an electronic indicator, which acts as a reminder for the next due filter cartridge change. The table water filter is also equipped with a practical filling flap and the ergonomic handle ensures easy and safe handling.
Filtered water has never looked so good! 
About this product
Dishwasher-safe (except for lid)
Electronic indicator for filter replacement (easy control)
Fits neatly into most standard fridge doors (easy fit)
Effortless, splash-free refilling (easy fill)
Modern, Scandinavian design
A range of bright colours suitable for any kitchen
Electronic filter replacement indicator

The BWT Magnesium Mineralized Water filters use patent protected Magnesium technology which exchanges calcium ions for magnesium ions. This reduces the pH level more than other table water filters creating delicious magnesium-enriched water with a better taste, as well as improving the flavour of the meals and drinks prepared with it.

WEIGHT 1 kg
DIMENSIONS 27 × 12 × 29.5 cm
Shipping Info
Delivery Times
Once you have placed your order, you will receive an email to confirm it is being processed and then another one to let you know when it has been dispatched. We are currently operating with 3 working day lead time to process your order once you have placed it. We are offering free shipping for orders above £20
Local Pick Ups
Local pickups take place from the Roastery on Tong Road. Please note our shutter doors will be down for security and temperature reasons but we are always in Monday-Friday between 9 and 5pm – just ring the doorbell on arrival