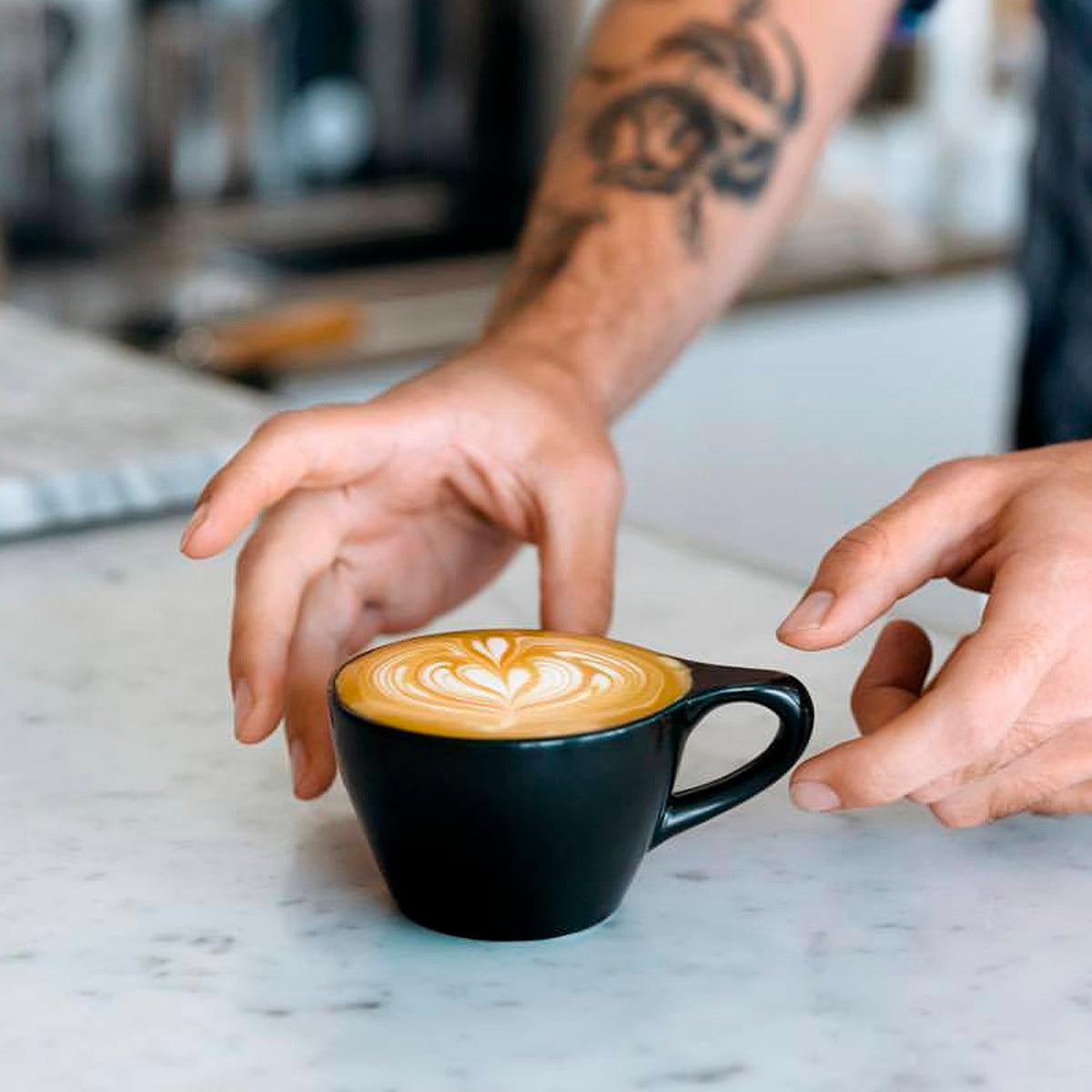 notNeutral LINO Flat White Cup & Saucer (5oz)
These amazing cups have been a part of our own coffee shop from day one – we have always loved them for their meticulous design and iconic shape which have been designed in collaboration with award winning baristas to specifically suit specialty coffee.
The interior curvature of each cup is optimised for latte art and thermal insulation, and the handle, flush with the rim of the cup, ensures comfort and control for both baristas and drinkers. 
Available in black, indigo, light grey and white.
Shipping Info
Delivery Times
Once you have placed your order, you will receive an email to confirm it is being processed and then another one to let you know when it has been dispatched. We are currently operating with 3 working day lead time to process your order once you have placed it. We are offering free shipping for orders above £20
Local Pick Ups
Local pickups take place from the Roastery on Tong Road. Please note our shutter doors will be down for security and temperature reasons but we are always in Monday-Friday between 9 and 5pm – just ring the doorbell on arrival
Customer Reviews
Excellent service
I ordered 4 cups and saucers, as they were the only cups we've seen that are the right size for a good flat white (5oz I think), as recommended to us by Elm cafe in Keswick. I ordered one day, they arrived the next day, packaged superbly. Cannot fault the quality or the service. Thank you 😊
Neutral LINO Flat White Cup and Saucer
Thank you. I really enjoy the two cups I ordered. They're a lovely shape and thickness of the cups, I will in time complete the set.
Just a further note, the service from North Star was 5 Star! I received the cups within 2 days of ordering and a replacement cup was dealt with and replaced with immediately. Thanks you.
Great cups
My customers love the handles of the lino range.
Shipped and arrived next day. Greatly appreciated thanks.