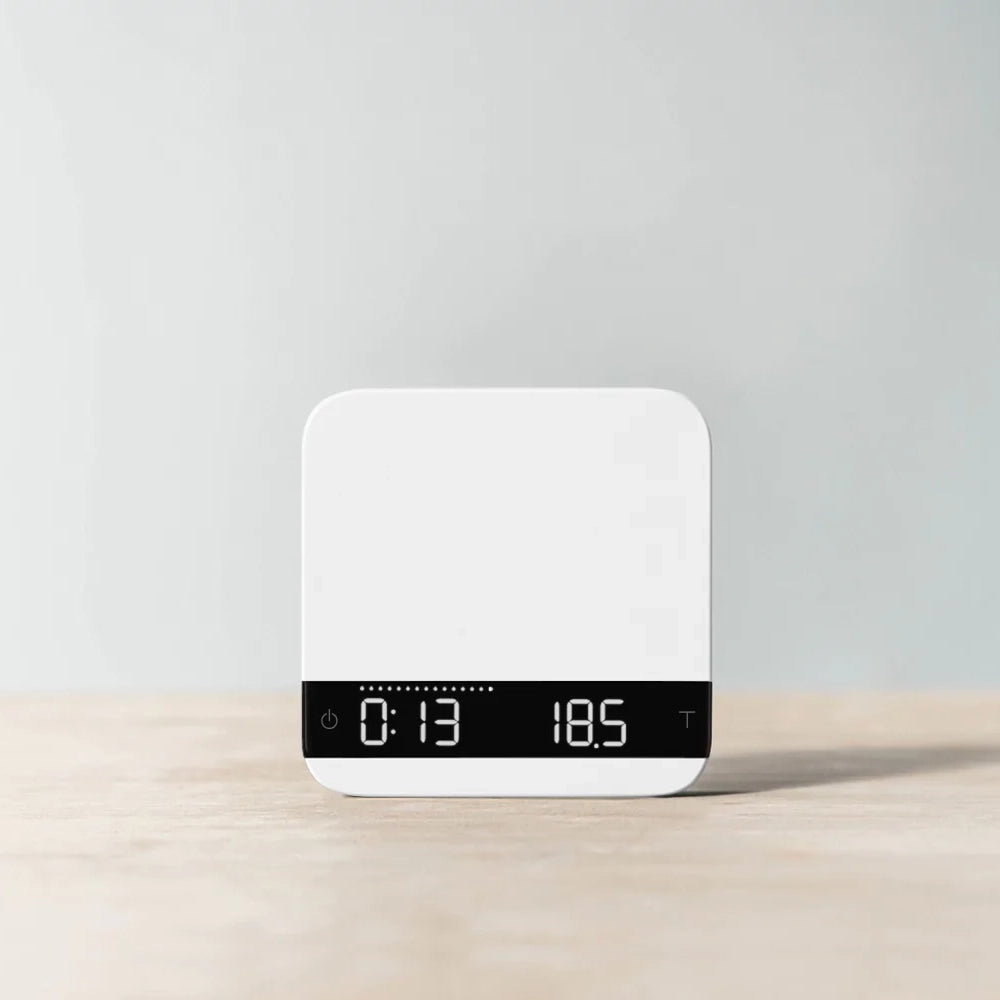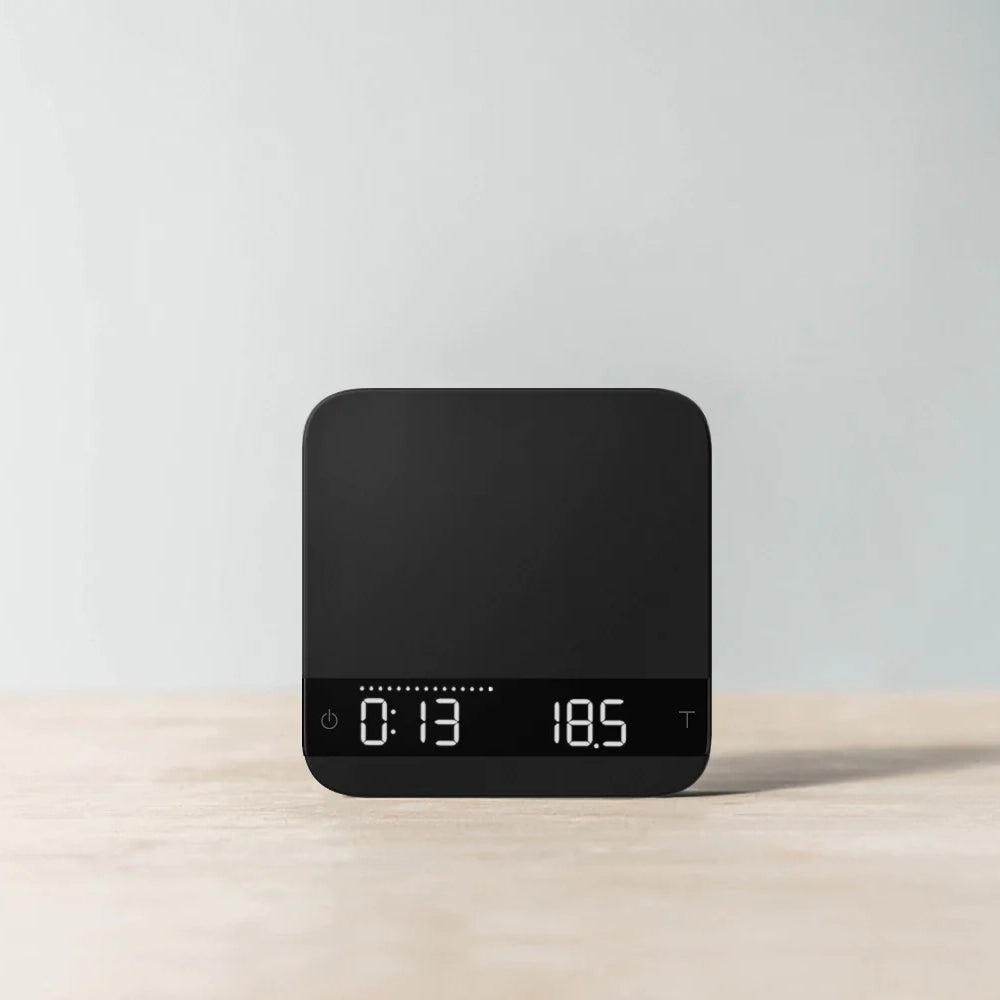 Acaia Lunar Coffee Scales
Designed with the same aesthetics as the Pearl models, these compact scales are designed specifically for espresso machine drips trays. Built with anodized aluminum these truly are an amazingly durable, water proof scales. The electronic parts and LED display are treated with a water-resistant spray to prevent water damage too. These scales are built with consistency in mind; super fast and ultra accurate they are the ultimate partner for your espresso machine.
 The Acaia scales are without doubt any coffee brewer's best partner. For a long while now, we have been advocating the use of scales for consistent, repeatable brewing.
Why Acaia?
-- Water-proof (finally we can say that a brand is making scales that truly live up to this claim);

-- Tracking of your pouring flow rate (great for training yourself or others);

-- Recipe tracking (and saving) with their app;

-- Fastest responding scales on the market to date

-- Utmost levels of accuracy in readings;

-- Easy to recalibrate when needed;

-- Rechargeable batteries (trust us, this is the big long-term saving on scales).

About this product
We need not say more than the benefits above. They beat all others in the industry by a long shot, and the only obstacle is their cost being higher initially. Of course, you save the money long term in not needing to buy batteries nor replace them, not to mention the fact that your results are maximised and coffees wasted will undoubtedly be fewer!
Shipping Info
Delivery Times
Once you have placed your order, you will receive an email to confirm it is being processed and then another one to let you know when it has been dispatched. We are currently operating with 3 working day lead time to process your order once you have placed it. We are offering free shipping for orders above £20
Local Pick Ups
Local pickups take place from the Roastery on Tong Road. Please note our shutter doors will be down for security and temperature reasons but we are always in Monday-Friday between 9 and 5pm – just ring the doorbell on arrival